Ecchi manga is more popular than ever these days, so there are plenty of options to choose from! And to be honest, it makes sense considering that this genre is known within our community as the 'Cultured Genre'.
Therefore, I have prepared a list of the Top 10 Best Ecchi Manga to boost your culture index. If you are reading any of this manga, be sure no one is around. You might get in trouble if someone finds out. So without any further delay, let's start our session. I hope you'll enjoy it.
---
Advertisement
---
10 Best Ecchi Manga Of All Time
1. Hantsu x Torasshu
Hamaji Youhei, an aimless high school freshman, finds himself at the water polo club after he receives an invitation to join a club where "he can touch girls as much as he wants."
2. Nozoki Ana
Kido moved into a new room in Tokyo, and there is a small hole in the wall. Through the peeping hole, he sees a girl named Emiru. In reality, she is a perverted voyeur who lures him into her peeping fetish.
3. Monster Musume: Everyday Life With Monster Girls
"Monster Musume" is the story of Kimihito Kurusu, a Japanese student who gets caught up in the "Interspecies Cultural Exchange" program.
4. Prison School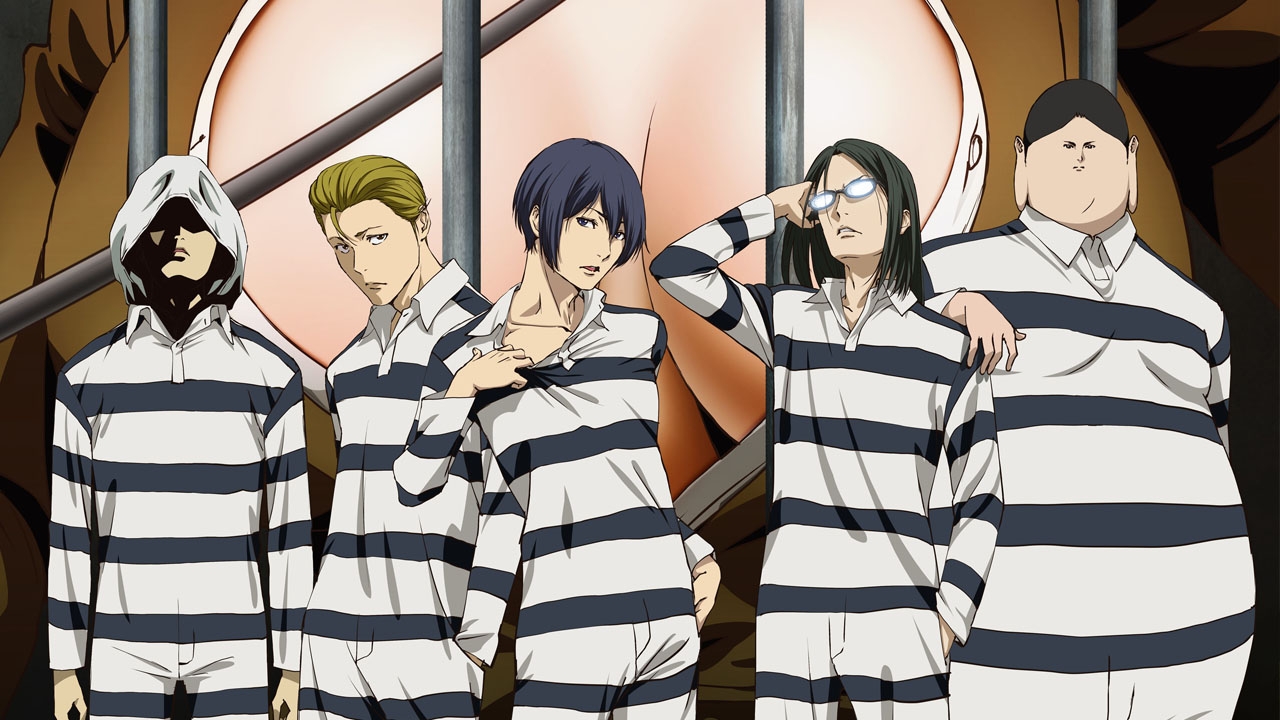 Hachimitsu Academy, one of the strictest girls' academies in Tokyo, is now accepting boys. … Upon being captured and "arrested" by the Underground Student Council, the five boys receive an ultimatum: stay a month in the Prison Block or be expelled.
5. Ane Naru Mono
Having lost his parents, young Yuu has suffered neglect and abuse at the hands of his adoptive relatives, who leave him to his own devices to survive. A girl named Chiyo comes to Yuu's aid and offers to act as his older sister while she takes care of him.
6. Minamoto-kun Monogatari
Terumi Minamoto is a young man born with a feminine face and is considered pretty enough to make people think he's a girl. Because of this, Terumi's middle school years were beset by bullying, spearheaded by the most popular and beautiful girl at the time, Chuujou Tsukasa, as an act of jealousy.
7. Velvet Kiss
Shin Nitta is suddenly crushed with debt, but his loan agent tells him he can be freed of the debt if he keeps a certain woman "company". Over time, he learns that doing so is not as easy as he thought. The relationship between Shin Nitta and Kanoko starts badly.
8. My Balls
My Balls by Shigemitsu Harada: The fate of the world rests on one man's shoulders. Or, to put it more precisely, it rests in his right testicle. … Then, in an accident involving an angel, a Soul Jar and a stream of urine, she is sealed away inside the right testicle of a perennial loser (and virgin) Satou Kohta
9. After-School Bitchcraft
Science teacher Renji Fuyumi is secretly a sorcerer, but after his barriers are accidentally broken by the fashion-obsessed Ririka Kirise, he decides to make her his disciple.
10. Please Put Them On, Takamine-san
The series follows Takane Takamine, who has the ability to rewind time to undo her past actions but needs to remove a piece of her underwear to do so, and Koushi Shirota, who is forced into dressing her shortly afterward.
---
Advertisement
---
Read also >>
26 Best Insane And Crazy Anime Girl Ever
23 Best Romance Anime You Should Be Watching