Informative
Solo Leveling: How Powerful Is Sung Jin-Woo?
In this world of "Solo Leveling", one player stands out from the rest – Sung Jin-Woo. This Korean Hunter has been dominating the scene with his powerful fights and skillful strategies. He is also known as E – Rank Hunter. So here's a look at how powerful is Sung Jin-Woo?
Solo Leveling is currently one of the most popular manga series in which hunters are the main characters. Hunters are governed by Korean Hunters Associations, which are governmental organizations. Associations are divided into ranks, and as the hunter's rank increases, so does their opponent's level.
The story revolves around a character named Sung Jin-woo, who is known as a weak hunter of the E-rank level. However, he later became the strongest hunter in Solo Leveling. When does he reveal how strong he can really be?
---
Advertisement
---
Who is Sung Jin-Woo?
Sung Jin-Woo is the oldest child of Sung Il-Hawn and Park Kyung-Hye. He is also infamously known as the weakest hunter from Korea, where E-Rank hunters are the lowest rank among others which is a weak hunter level. A member of the E-Ranked Hunters Association for 4 years, he has never given up on his continued struggle to support his family.
Sung Jin-Woo tries to pay his mother's hospitality bills and his younger sister's school fees. He always accepts his mission and goes to each E-Rank dungeon. However because he is the weakest of others, he always gets injured badly sometimes he undergoes near-death experiences in various situations.
According to Korean Hunters Association, He became one of the most powerful Hunter. Not only in Korea, but he is also a national-level hunter. He is very kind to others and a hard worker, he struggles and works hard to become strong. with all his magic powers and fighting skills, he surpasses the hunters from the world of Solo Leveling.
---
Advertisement
---
What Makes Sung Jin-Woo so Powerful?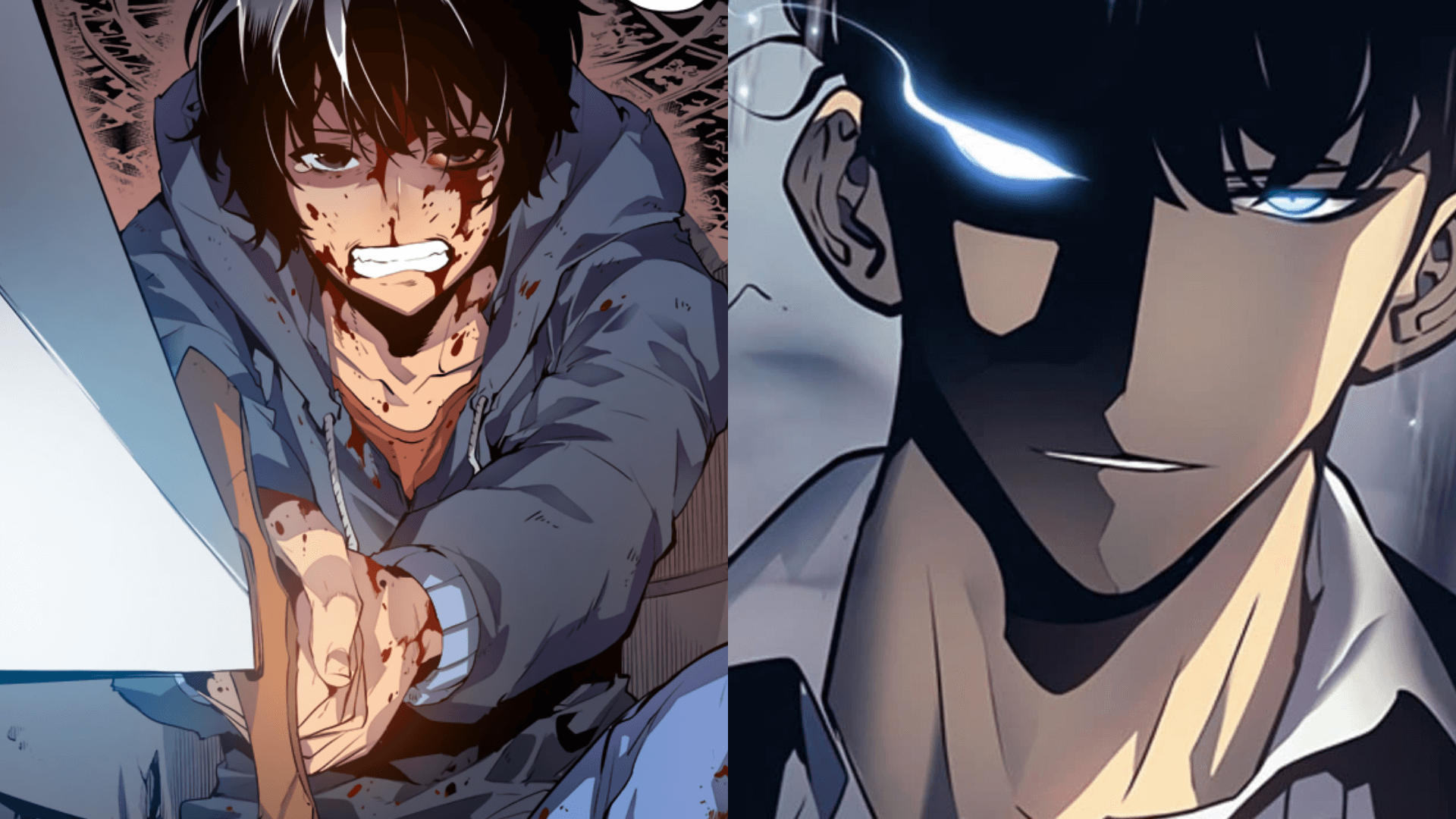 At a time when he is the weakest hunter he accidentally enters a High-rank dungeon. As a result, because of his braveness and kindness, he makes himself killed to save others. While experiencing death he got a chance to come to life as a player of the system, which gives him a unique ability to grow in strength without restraint.
By taking advantage of the opportunities offered to him by the system, he becomes strong in his personality and strength. Day by day he becomes strong and his power level gets increases. He makes himself an identity as Second Shadow Monarch.
The Architects create the system to find the host who is strong enough to become a vessel of Shadow Monarch. Passing all the challenges and levels as a player he attains the original Shadow Monarch's Black Heart. then he Creates his Shadow army with an army of 130,000 plus shadows, Jin-Woo's one-man army can obliterate any other in his path.
---
Advertisement
---
Powers & Ability Of Sung Jin-Woo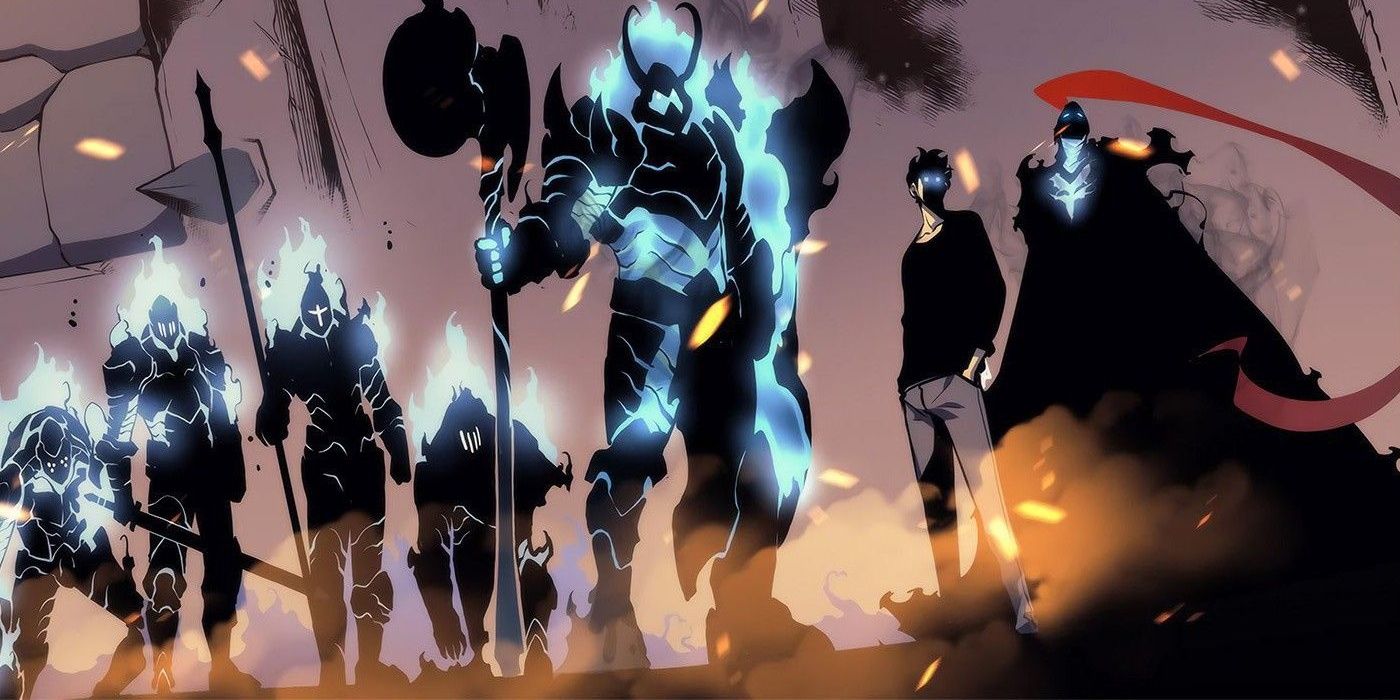 As a vessel of Shadow Monarch and the strongest hunter in the world he completely outclasses the seven ruler's vessels in raw power. With his training and skills, he possesses immense strength, durability, and stamina.
Sung Jin-Woo has many variations and varieties of advantages during the fight, as a player, he can create a shield, reduce opponent damage by 50% , he can teleport. He has abilities like critical strike, Dagger Throw, Bloodlust, Inventory, Reawakening, etc. helps him to make himself strong on the battlefield.
His strongest powers as a shadow monarch like Shadow Extraction, Shadow Exchange, Ruler's Authority, etc. make a big impact on opponents and help him to become strong than before. He has some best shadow soldiers that help him on the battlefield to be with his side to protect Beru, Igris, Tusk, Iron, Bellion, and Kamish are some of the strongest shadow soldiers that he has.
With his abilities, he can create any dead organism under his servent. As a result, he makes the strongest army by his shadow ability.
Read Also >>
Who Is Sung Jin-Woo Father In Solo Leveling?
Top 11 Best Dungeon Manga On Amazon To Buy
Top 7 Best Twin Characters In Anime To Watch
Top 7 Best Anime Like The Misfit of Demon King Academy
Top 20 Anime Girls with Pink Hair To Fall In Love