Recommanded
Top 17 Best Comedy Anime You Can Watch Right Now
Like other genres of anime, comedy is one of the most popular anime interests. When watching anime, we all need some fun. Each anime contains a variety of genres that make it appealing to watch. In the comedy episodes, we actually laugh and gain attention.
In this blog post, we are about to see some of the best comedy anime that includes lots of funny scenes. Without wasting time, scroll down to see the list of top comedy anime.
---
Advertisement
---
17 Best Comedy Anime Ever To Watch
1. The Devil Is A Part-Timer!
It is also a comedy anime in which Sadao is a Demon King of another planet who comes to Earth during a war. In order to survive on the earth, he must learn their language, learn how to behave, and even work in a restaurant to make ends meet.
There is a lot of comedy in this whole episode, so you will like it because it promotes this comedy as well as its friends and enemies. This is worth watching. If you like anime, definitely check out this comedy anime.
---
Advertisement
---
2. Gintama
Gintama is a story of a handyman named Gintoki, a samurai with no respect for rules set by the invaders, who are ready to take any job to survive. He and his gang, however, are also among the very few who have not forgotten the morale of a swordsman. Wherever they go, all they do is create trouble.
The characters in this anime are very funny, so this anime looks like a comedy. If you are interested in watching this anime, you will enjoy its comedy.
3. Grand Blue
A college student spends his year at the seaside town of Izu, having fun on the beach with his school friends. A college student spends his year at the seaside town of Izu, having fun on the beach with his school friends.
---
Advertisement
---
4. The Disastrous Life Of Saiki K
Kusuo Saiki is one of the high school students who was born having powers, including psychokinesis and teleportation. He attempts to hide it from everyone at school. He is put in several seemingly normal scenarios in which he uses it to hide his special powers.
5. I Am Sakamoto
Sakamoto is a genius who is well-liked by both girls and boys. Despite the strange situations, he may be in, Sakamoto always manages to fix the problem in absolute perfection while still being over the top. First-year high school student Sakamoto isn't just cool, he's the coolest!
---
Advertisement
---
6. One Punch Man
One-Punch Man is a Japanese superhero franchise created by the artist ONE. It tells the story of Saitama, a superhero who can defeat any opponent with a single punch but seeks to find a worthy opponent after growing bored by a lack of challenge due to his overwhelming strength.
7. Detroit Metal City
Soichi Negishi is a gentle and soft-spoken young aspiring guitar player and singer who dreams of a career as a pop musician. Dreams don't pay the bills, so he's ended up as the lead singer and lead guitarist of a death metal band called "Detroit Metal City." On stage, he transforms to a completely different person.
---
Advertisement
---
8. Space Dandy
The space opera follows the misadventures of Dandy, an alien bounty hunter who is "a dandy guy in space", in search of undiscovered and rare aliens with his robot assistant QT and his feline friend named Meow.
9. Ouran High School Host Club
Ouran High School Host Club is about Haruhi Fujioka, who goes to a school called Ouran Academy. Trying to find a quiet place to study, Haruhi meets a group of boys called the Ouran High School Host Club. Later on, she gets closer to the members of the host club, and they become the best of friends.
---
Advertisement
---
10. Monthly Girls Nozaki Kun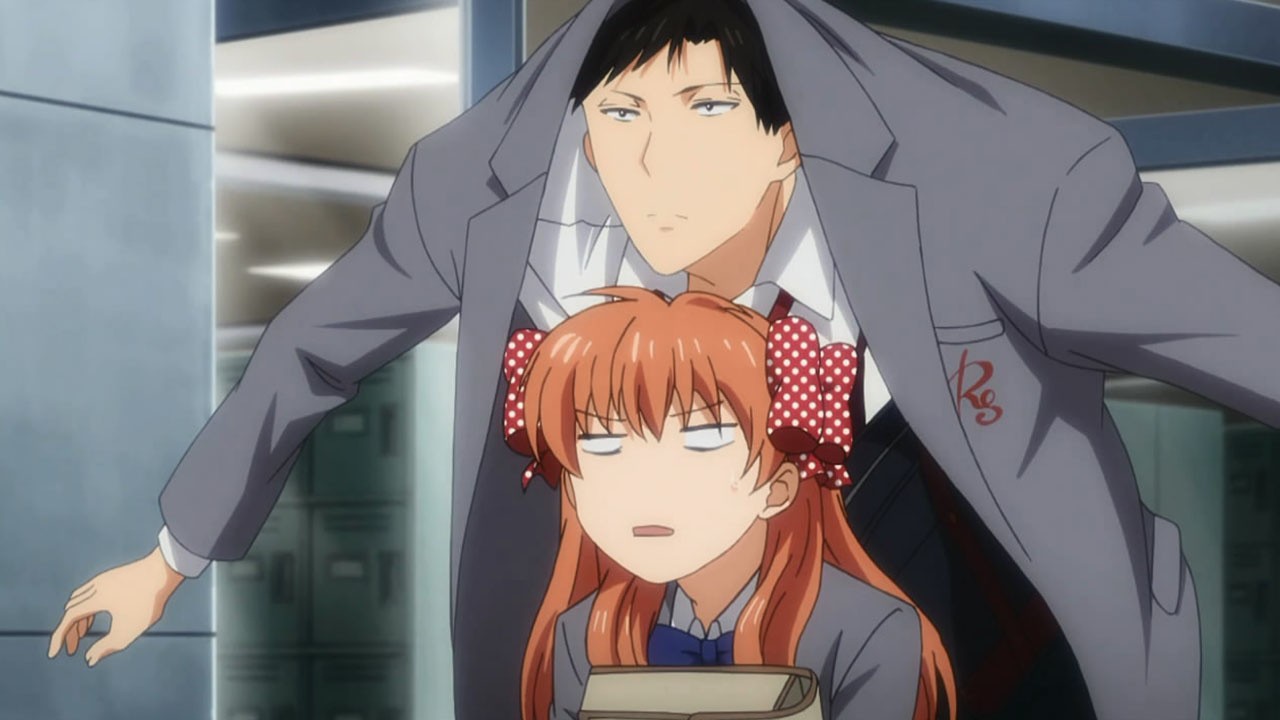 High school student Chiyo Sakura has a crush on schoolmate Umetarou Nozaki, but when she confesses her love to him, he mistakes her for a fan and gives her an autograph. When she says that she always wants to be with him, he invites her to his house and has her help on some drawings.
11. Ghost Stories
The story focuses on a group of friends: Satsuki, Momoko, Hajime, Leo and Keiichirou, who, accompanied by a mysterious spirit inside a cat named Kaya, will seek to exorcise all the ghosts that had been locked inside a tree by the deceased mother of Satsuki and Keiichirou, which are now haunting the old school.
---
Advertisement
---
12. Shimoneta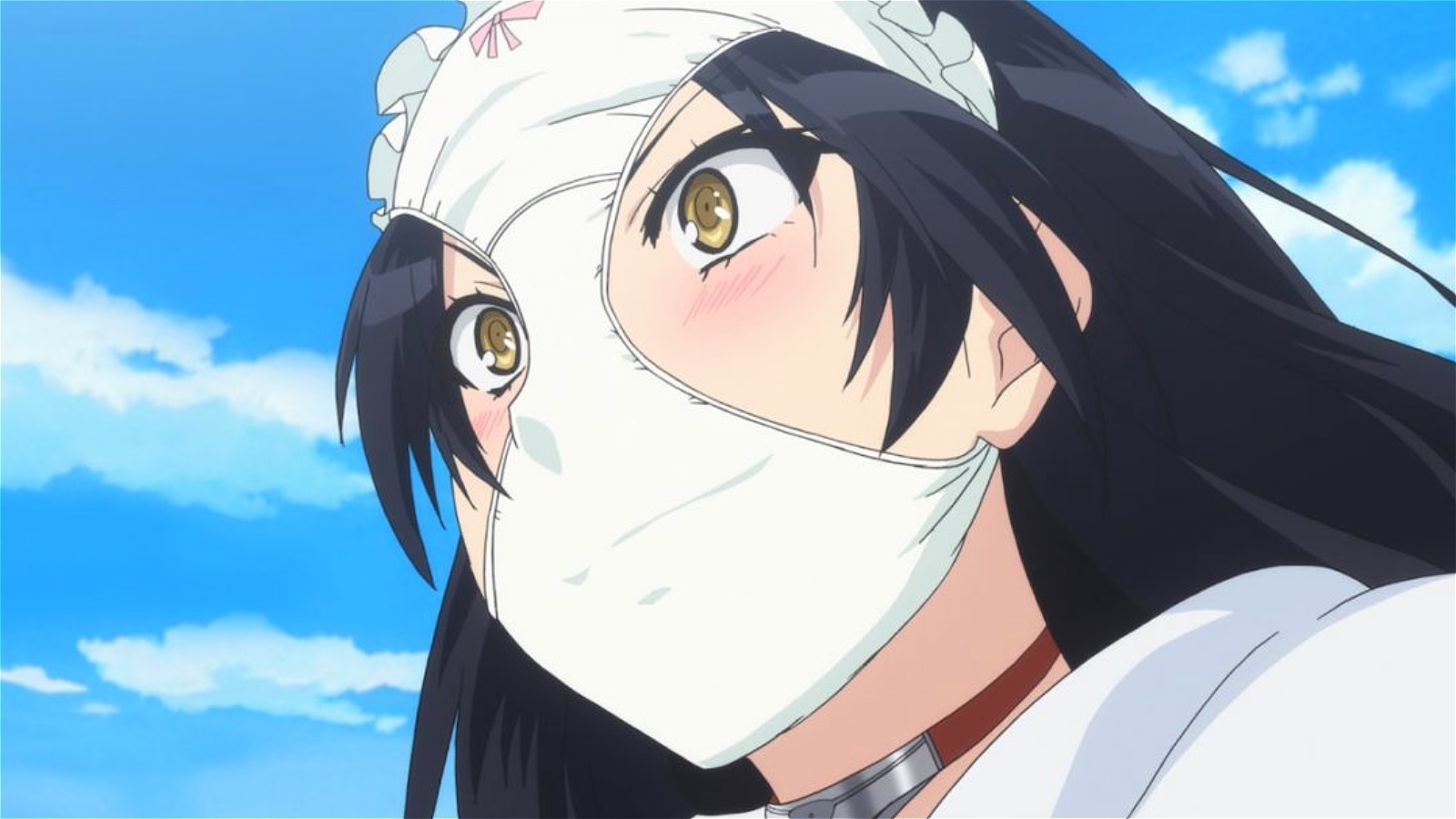 t's 16 years after the "Law for Public Order and Morals in Healthy Child-Raising" banned coarse language in the country. Tanukichi Okuma enrols in the country's leading elite public morals school and is soon invited into the Anti-Societal Organization (SOX) by its founder, Ayame Kajō.
13. Konosuba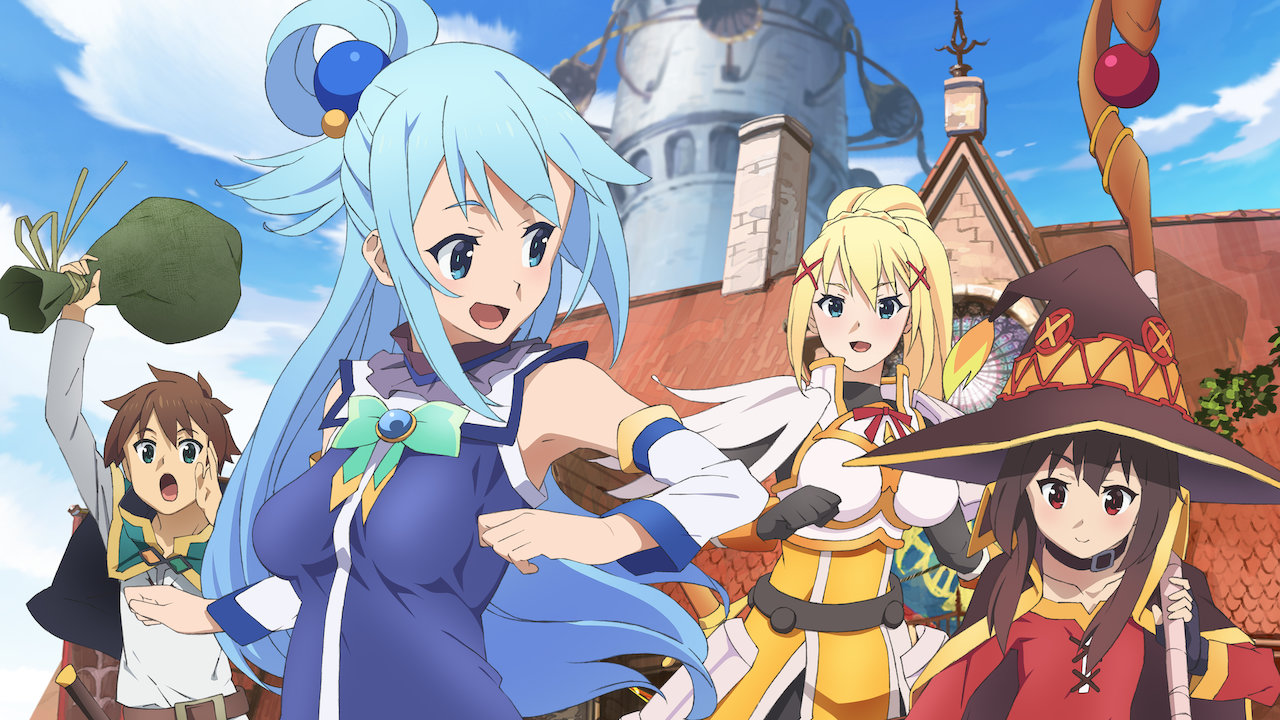 God's Blessing on this Wonderful World! is a Japanese light novel series written by Natsume Akatsuki. The series follows Kazuma Satō, a boy who is sent to a fantasy world with MMORPG elements following his death, where he forms a dysfunctional adventuring party with a goddess, an archwizard, and a crusader.
---
Advertisement
---
14. Toradora!
Toradora! revolves around Ryuuji Takasu, despite his gentle personality, his eyes make him look like an intimidating delinquent. Class rearrangements on his second high school year put him together with his best friend, Yusaku Kitamura, and his hidden crush, Minori Kushieda.
15. Kill la kill!
The series follows vagrant schoolgirl Ryuko Matoi on her search for her father's killer, which brings her into violent conflict with Satsuki Kiryuin, the iron-willed student council president of Honnouji Academy, and her mother's fashion empire.
---
Advertisement
---
16. ORESUKI: Are You The Only One Who Loves Me?
Oresuki revolves around Amatsuyu "Joro" Kisaragi, an ordinary high school student who is invited out alone by two beautiful girls: the upperclassman Sakura "Cosmos" Akino and his childhood friend Aoi "Himawari" Hinata. Expecting to hear their confessions, he triumphantly goes to meet each of them in turn.
17. FLCL
The first season of FLCL is a coming-of-age story and revolves around Naota Nandaba, a 12-year-old, working-class boy living with his widowed father and grandfather. His life in the city of Mabase is interrupted by the arrival of a Vespa-riding maniac named Haruko Haruhara.
---
Advertisement
---
Read also >>
22 Best Harem Anime Of All Time To Watch/Buy
Top 11 Best Dungeon Manga On Amazon To Buy
Who Is Akaza In Demon Slayer? Explained
21 Top Sad Anime That Will Make You Cry
10 Best New Manga To Read On Amazon