Recommanded
7 Best Anime Like Uzaki chan Wants to Hang Out
Uzaki-chan Wants to Hang Out focuses on Hana Uzaki, who meets her high school friend and senpai, Shinichi Sakurai. Having observed his actions for some time, Uzaki concludes that her beloved senpai has started to act like a grumpy old man and that he hardly has any friends because of that.
The show is full of laughs and heartwarming moments, and it's sure to make you feel all fuzzy inside. If you're looking for a series that is both lighthearted and emotional, Here are seven anime like Uzaki chan Wants to Hang Out.
---
Advertisement
---
1. Teasing Master Takagi-san
Middle school students Nishikata and Takagi sit next to each other in class. Takagi enjoys teasing Nishikata with embarrassing pranks and jokes. In response, Nishikata creates plans to get his revenge, but he fails when she identifies his weaknesses and capitalizes on them.
"I swear I'm going to tease and embarrass Takagi-san today!" Nishikata, a middle-schooler, keeps getting teased by the girl who sits next to him in class, Takagi-san. He tries every day to get back at her, but will he ever succeed? Takagi-san and Nishikata's youthful teasing battle starts now!
---
Advertisement
---
2. Magical Sempai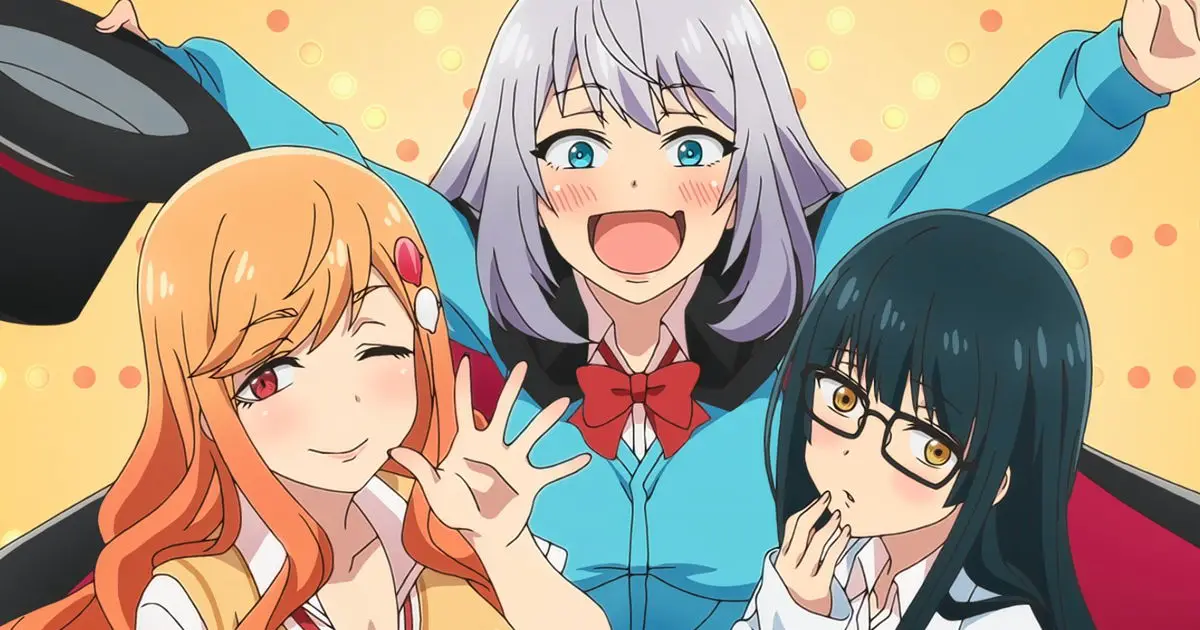 A first-year high school boy is forced to pick a school club to join when he stumbles upon his Sempai practicing a magic trick. However, upon finding herself with an audience, she gets stage fright and can't complete any of her magic tricks successfully.
Tejina is cute, weird, and loves stage magic. She also has crippling stage fright. The nameless male main character first meets her practicing parlor tricks in her club room alone. His high school requires that he join a club, and for some reason, he can't take his eyes off Tejina and her fruitless attempts at magic.
---
Advertisement
---
3. Don't Toy With Me, Miss Nagatoro
High schooler Hayase Nagatoro loves to spend her free time doing one thing, and that is to bully her Senpai. After Nagatoro and her friends stumble upon the aspiring artist's drawings, they find enjoyment in mercilessly bullying the timid Senpai.
"A girl in a lower grade just made me cry!" One day, Senpai visits the library after school and becomes the target of a super sadistic junior! The name of the girl who teases, torments, and tantalizes Senpai is "Nagatoro!" She's annoying yet adorable. It's painful, but you still want to be by her side. This is a story about an extremely sadistic and temperamental girl and you'll feel something awaken inside of you.
---
Advertisement
---
4. Dagashi Kashi
Shikada Dagashi, a countryside shop selling cheap candy and snacks ("dagashi") has been run by the Shikada family for nine generations, but Kokonotsu does not want to take over the shop from his father, Yō, instead of aiming to become a manga artist.
Kokonotsu "Coconuts" Shikada dreams of becoming a famous manga artist. The only problem—he's terrible. His real talent is selling the complex and delicious snacks in his father's "dagashi" shop. He never thought much about the family business until the trendy, eccentric Hotaru showed up. As a lover of "dagashi," she can't let his talent go to waste and decides she won't stop 'til she's sold him on sweets.
---
Advertisement
---
5. Toradora!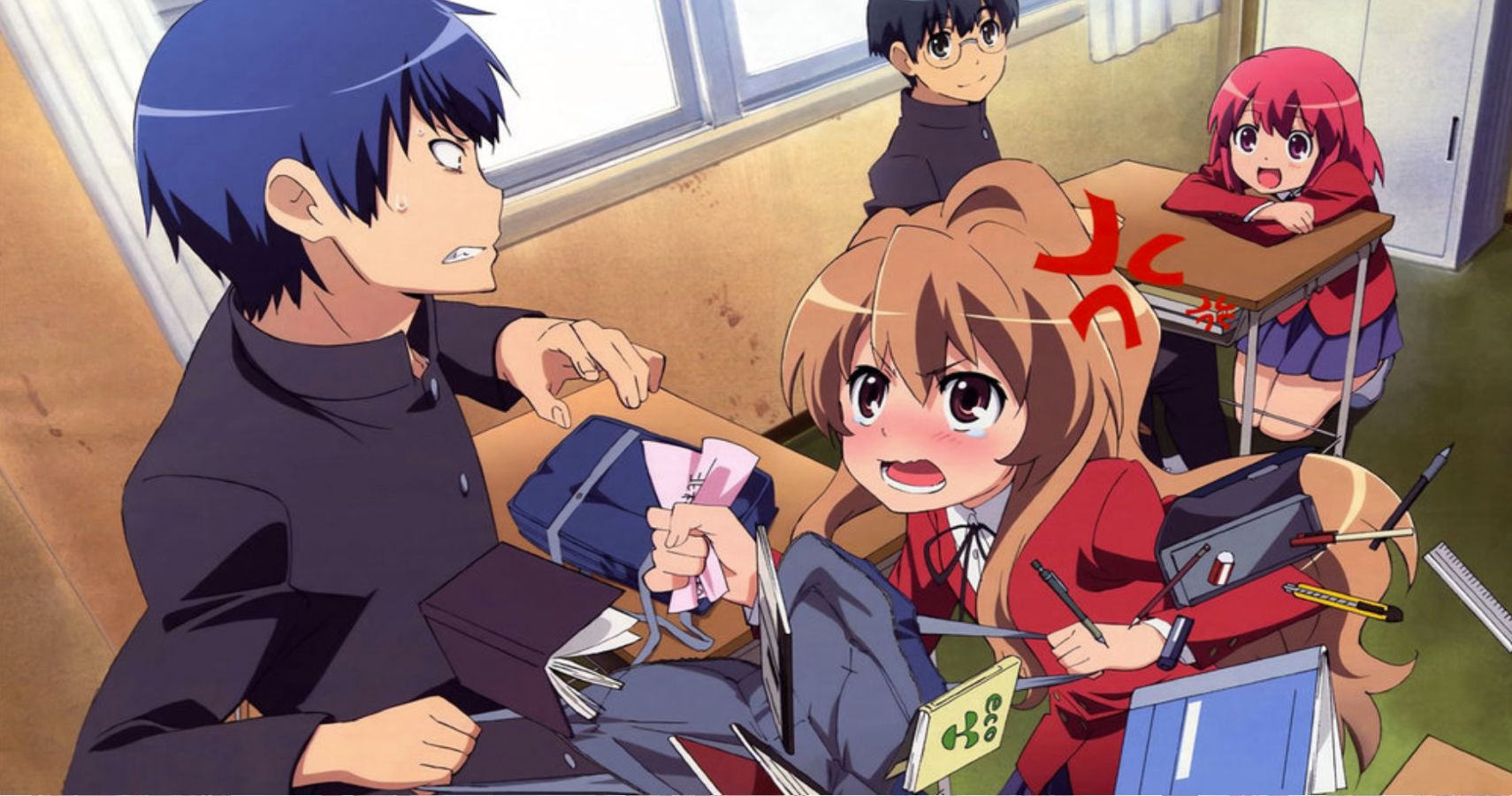 Toradora! revolves around Ryuuji Takasu, despite his gentle personality, his eyes make him look like an intimidating delinquent. Class rearrangements in his second high school year put him together with his best friend, Yusaku Kitamura, and his hidden crush, Minori Kushieda.
Ryuuji Takasu has an eventful life: his classmates think he's a delinquent due to his 'killer' eyes; his crush Minori seems ever out of reach; and he's just had an unfortunate encounter with 'palm-sized Taiga' – a feisty and dainty wench in his class. With different cleaning habits and tempers, the two clash like night and day; that is, except for the fact that Taiga and Ryuuji have crushes on the other's good friend! With school rumors abounding, the duo must now work together to play matchmaker for each other.
Read Also >>
7 Best Anime Like Rent a Girlfriend To Watch
Top 20 Anime Girls with Pink Hair To Fall In Love
Top 7 Anime like Re:Zero Starting Life in Another World
Top 6 Anime Like My Teen Romantic Comedy SNAFU
Popular 12 Fighting Anime If You Love Fighting