Recommanded
Top 7 Best Anime Like The Misfit of Demon King Academy
Anime Like The Misfit of Demon King Academy, If you're a fan of anime like The Misfit of Demon King Academy, then you'll love these seven shows that are just as thrilling and action-packed. From high school adventures to supernatural mysteries, these anime are sure to keep you entertained from start to finish.
So if you're looking for something to watch that is both thrilling and fun, check out some of these top-rated 7 best anime like The Misfit of Demon King Academy.
---
Advertisement
---
7 Anime Like The Misfit of Demon King Academy To Watch
1. How Not to Summon a Demon Lord
An elite but socially-stunted gamer finds himself in another world, inhabiting the body of his character Diablo. But despite his powers, his awkwardness keeps getting in the way–so he decides to pretend to be a Demon Lord and soon finds himself with a pair of slaves: a well-endowed elf and a cat girl. Together, they struggle with everything from interpersonal relationships to diabolical beast battles!
---
Advertisement
---
2. The Irregular at Magic High School
The year is 2095. Magic has been tamed as another form of technology, and the practice of magic is now a rigorous discipline. Brother and sister Tatsuya and Miyuki Shiba are just about to start their first year at the renowned First Magic High School of Japan. But the school's ironclad rules mean that the brilliant Miyuki enters the prestigious Course 1, while her older brother, Tatsuya, is relegated to Course 2–and that's just the beginning of their troubles!
---
Advertisement
---
3. Demon King Daimao
Akuto Sai enters the Constant Academy for Magick Arts hoping to become a high priest and change the world for the better. But when the school's oracle declares his future profession to be 'Demon Lord', he finds himself feared and hated by the entire student population. Now, instead of making comrades and studying for his exam, Akuto finds himself fighting off monsters, bullies, and well-meaning classmates in various states of undress.
If navigating a magical high school as a transfer student wasn't difficult enough, Akuto now has to deal with a cute android ordered to observe him 24-hours a day, the precocious attention of the flying, invisible, and naked Keena Soga, and the advances of the school's most popular girl. Will he be able to overcome his fate, pass his classes, and mend his friendship with the violent Junko Hattori, or will he succumb to his demonic destiny?
---
Advertisement
---
4. Overlord
On the night his favorite MMORPG is scheduled to be shut down, veteran player Momonga stays logged in until the clock hits zero. The screen goes dark for only a few moments before he finds himself completely immersed in the online world of Yggdrasil. Left with all of his character's devastating powers, total dominion over his loyal NPCs, and nothing better to do…
Momonga decides to try his hand at taking over the world. All the hours he's spent grinding and dungeon crawling have certainly paid off, and as he tests his strength on local rogues and legendary beasts he comes to realize that not one opponent can stand against his might. Embracing his new identity as the fearsome mage Ainz Ooal Gown, Momonga continues his search for bigger, badder adversaries. Leaving the people of Yggdrasil to wonder who exactly is trapped with who?
---
Advertisement
---
5. The Devil is a Part-Timer!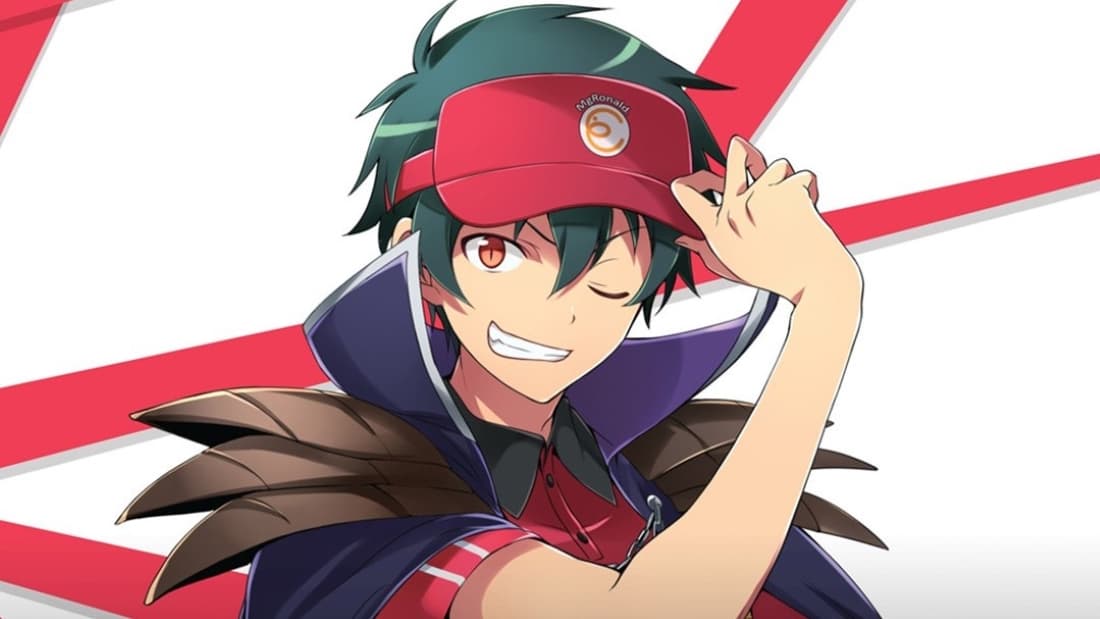 When Demon King Satan was facing his demise at the hands of Hero Emilia, he had no choice but to quickly flee to another world with his Demon General, Alsiel. However, upon their arrival, the twosome is taken aback by the realization they have lost almost all of their magic – and moreover, were transformed into ordinary humans and are stranded in an otherworldly place called Japan!
To survive, the Demon King must now work a part-time job at a fast-food joint and attempt to adapt to modern society the best the pair can as Japanese citizens, all while scheming to rule over the country in the process. But with Hero Emilia and others on Satan's tail to slay him for good.
---
Advertisement
---
6. Blue Exorcist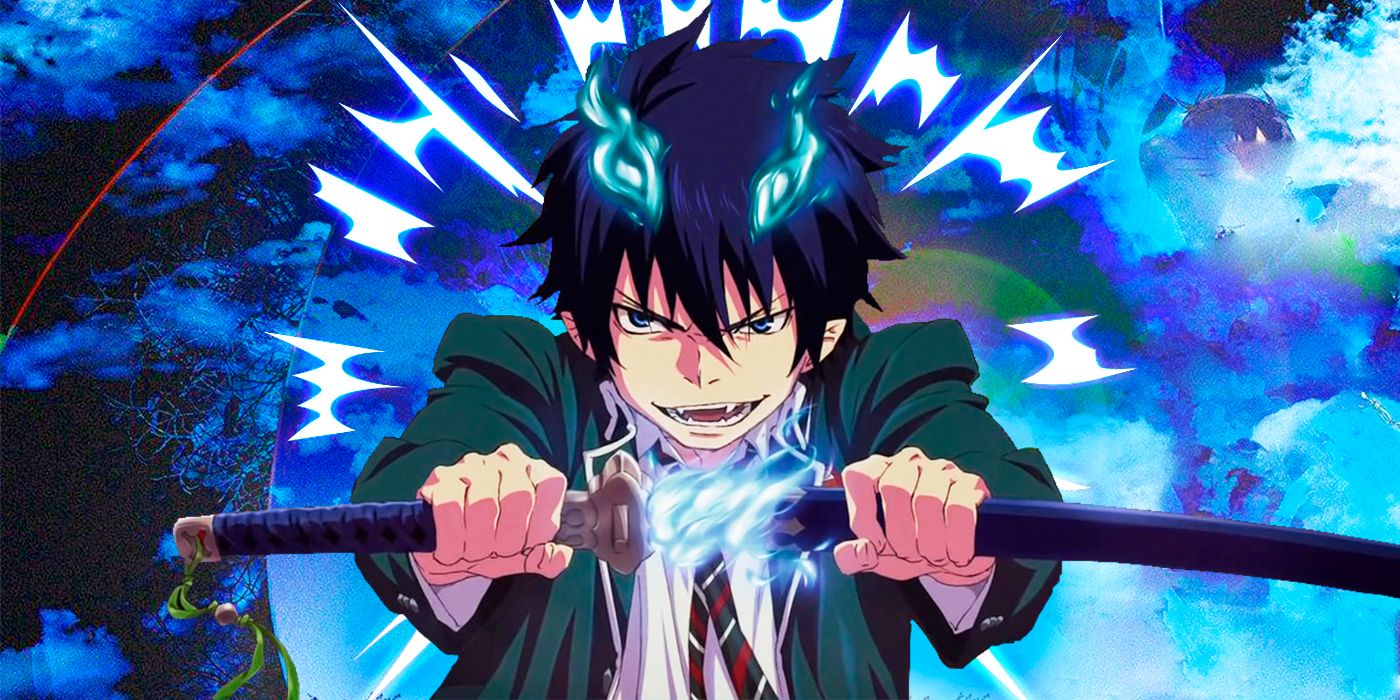 Rin Okumura is a seemingly ordinary boy living at the Southern Cross Boys' Monastery. One day, however, Rin encounters a boy who has been possessed by a demon. Amidst the struggle, he not only awakens latent powers sealed within him but also learns that he is the son of Satan!
No longer able to stay under the protection of the church and with his very existence straddling the line between human and demon, Rin decides to fight against his parentage and joins the True Cross Order as an exorcist. Now, the teen must attend the True Cross Academy and begin special exorcist training alongside his new comrades all while keeping his identity a secret.
---
Advertisement
---
7. Demon Lord, Retry!
On the night of his favorite game's shutdown, Akira Oono awakens in the body of his online character: Demon Lord Hakuto Kunai. He's not the most confident guy ever, and he's traveling with an injured young girl. But with powerful game mechanics and abilities on his side, this gamer turned badass plots his course through a diverse new world filled with saints, demons, and charming companions!
If you enjoyed The Misfit of Demon King Academy, then you will enjoy these seven anime as well. They are all action-packed, with a great storyline and lovable characters. So what are you waiting for? Start watching them today!
Read Also >>
Top 7 Mystery Anime Like Bungou Stray Dogs
Top 20 Anime Girls with Pink Hair To Fall In Love
Top 7 Anime like Re:Zero Starting Life in Another World
Top 6 Anime Like My Teen Romantic Comedy SNAFU
Popular 12 Fighting Anime If You Love Fighting