Recommanded
Top 7 Anime Like Peter Grill and the Philosopher's Time
Peter Grill, the strongest member of the Brave Swordsmen's Guild, has come first in an international tournament and was recognized as the king of the world. This victory allows Peter to gain approval from the Guildmaster Sanctus to wed his beloved daughter and fellow Guildmember, Luvelia.
Any harem anime aficionado would love to watch and enjoy a show with a leading man surrounded by lots of beautiful female creatures. Regardless of fan service being the focal point of the show, Peter Grill and The Philosopher s Time feels slightly disjointed. If you are looking for anime like Peter Grill and the Philosopher's Time here are the five best anime similar to Peter Grill and the Philosopher's Time.
---
Advertisement
---
1. Interspecies Reviewers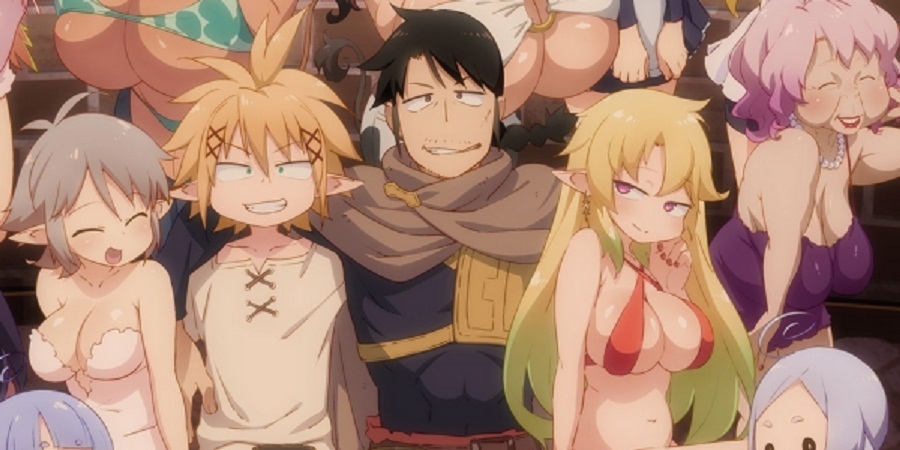 Countless diverse races, from perky fairies to oozing slimes, inhabit the world. Naturally, such a melting pot of creatures has a broad and alluring variety of brothels. With so many options to choose from, it is hard to decide with which succu-girl to have a meaningful, interpersonal experience.
Fortunately, a tight group of brave warriors has come together to enlighten the public. These perverted adventurers take it upon themselves to assess the appeal of all types of succu-girls through hands-on research. Whether it be the scorchingly hot salamanders or the udderly hu-moo-nous cow-girls, the Yoru no Gloss reviewers leave no species behind.
---
Advertisement
---
2. Monster Musume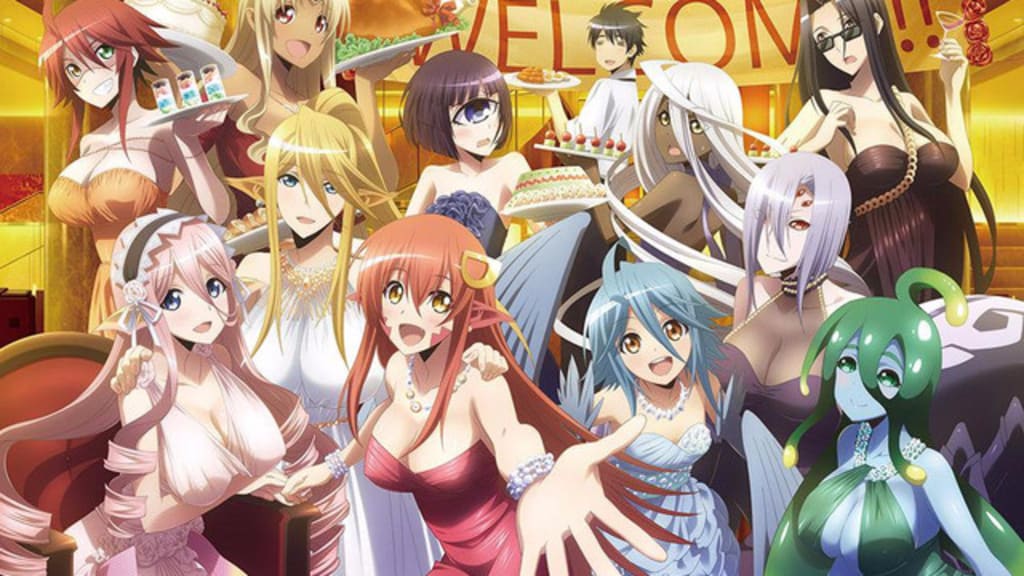 With his parents abroad, Kimihito Kurusu lived a quiet, unremarkable life alone until monster girls came crowding in! This alternate reality presents cutting-edge Japan, the first country to promote the integration of non-human species into society. After the incompetence of interspecies exchange coordinator Agent Smith leaves Kimihito as the homestay caretaker of a Lamia named Miia, the newly-minted "Darling" quickly attracts girls of various breeds, resulting in an ever-growing harem flush with eroticism and attraction.
Unfortunately for him and the ladies, sexual interactions between species is forbidden by the Interspecies Exchange Act! The only loophole is through an experimental marriage provision. Kimihito's life becomes fraught with an abundance of creature-specific caveats and sensitive interspecies law as the passionate, affectionate, and lusty women hound his every move, seeking his romantic and sexual affections. With new species often appearing and events materializing out of thin air, where Kimihito and his harem go is anyone's guess!
---
Advertisement
---
3. Monster Girl Doctor
In the anime world, some creatures defy all logic. There's the titular Monster Girl Doctor, a girl with the head of a lion and the body of a woman; she's a medical doctor who fights monsters with her massive medical skills. There's also the Catgirl, a feline creature with the head of a cat and the body of a woman; she's a detective who uses her agility and sharp senses to solve cases.
Monster girl anime like Monster Girl Doctor is a genre that fans of science fiction and horror, alike, can enjoy. Though they often share similar themes and settings, each show has its unique take on the monster girl genre.
---
Advertisement
---
4. Nobunaga Teacher's Young Bride
A girl who was born in the Warring States time frame ought to have married Nobunaga Oda, Kennedy was transported to the present day because of that, and she has developed feelings for Oda Nobunaga. Oda Nobunaga's concubine was transported from the Warring States time phase to the present time.
A middle school history teacher Nobunaga has long dreamed of a situation similar to this: One day, a girl who loves him suddenly appeared in front of him. While it wasn't a flash of lightning, it certainly was an explosion for Nobunaga: It was 14-year-old Kichou, who announced herself as his wife.
Nobunaga Oda takes on the persona of Nobunaga, and she mistakes him for a man. This has given birth to an age different romantic love comedy between a female teacher with a yen for guys from the Sengoku period and a love-smitten girl involved with an equally excited man with shogunate opinions.
---
Advertisement
---
5. Yuuna and the Haunted Hot Springs
In his early childhood, Fuyuzora Kogarashi was haunted by the supernatural, which has made him prone to claim false credentials as an exorcist. This eventually led to his expulsion from his apartment, where he began doing odd jobs. One evening, he arrived at the Yuragi Manor, a rather large boarding house with surprisingly cheap lodging.
Legend has it that a student's body was found in a hot spring spa once upon a time, and since that's what turned it into an inn, rumors about the place's haunting linger to this day. Wanting to have a roof to live under and exorcize his ghosts at the same time, Kogarashi decides to stay in the hot spring inn.
While relaxing in the hot springs, Kogarashi happens to encounter this mysterious ghost. However, as he prepares to exorcise it, the malevolent ghost turns out to be an enchanting girl! Without any plan to harm her, Kogarashi decides to help her.
---
Advertisement
---
6. Why the Hell is You Here, Teacher!?
A comedy about female teachers who can't help developing romantic interests in their male students. 17-year-old Ichirou Satou is an average teenager who always happens to find himself in perverted situations with his teacher, Kana Kojima. Second-year high school student Ichirou Satou has always been an average person—that is, until he runs into some not-so-average situations with his teacher, Kana "The Demon" Kojima.
Kojima is Satou's Japanese language teacher with a reputation for being so ruthless that even school delinquents bow down to her. One fateful day, things escalate when Satou runs into Kojima in the restroom, leading them to share an intimate encounter that makes his imagination run wild for days after.
---
Advertisement
---
7. Super HxEros
Five years ago, alien beings known as the "Kiseichuu" invaded the world. With the species endangered, the Kiseichuu are determined to take over Earth through a deadly plan that would gradually wipe out the human race: take away humanity's sexual drive using various methods, letting them die out. In response to the Kiseichuus' scheme, the HxEros device was developed—a powerful weapon that only those with high levels of erotic energy can utilize at its maximum capacity.
Retto Enjou, a high schooler harboring an immense hatred toward the Kiseichuu, joins a group of HxEros users to fight against them and protect humankind. With their gear reliant on erotic energy as a source of power, the team must work together to maintain high levels of libido to ensure their readiness for combat at any given time. Moreover, as he lives in a house full of lustful girls, Enjou should not expect a shortage of power anytime soon.