Bungou Stray Dogs is an anime that follows the story of a group of criminals who are forced to team up and work together to survive. It follows the story of a group of criminals who are forced to work for the government in order to save their friends' lives. This unique combination of crime and action has quickly turned this series into a fan favorite.
In this blog post, I will explain the best anime series that has a similar concept. Here are the top 7 anime like Bungou Stray Dogs.
---
Advertisement
---
7 Anime Like Bungou Stray Dogs
1. Blood Blockade Battlefront
After a breach between Earth and the netherworld opens up over New York, humans and creatures from other dimensions become trapped in an impenetrable bubble that surrounds the city. Forced to coexist in a new city known as Salem's Lot, the shaky peace between humanity and the netherworld creatures is protected by an underground group of super humans known as Libra.
When a case of mistaken identity brings not-so-ordinary delivery boy Leonardo Watch face-to-face with this group, he joins their ranks hoping to help prevent the destruction of the world by a group of monsters and madmen lead by a powerful being known as the King of Despair.
---
Advertisement
---
2. Durarara!!
Looking for a change, Mikado moves from the countryside to bustling Ikebukuro to attend the same high school as his best friend, Masaomi. Though navigating a new school and friendships can prove tough by itself, Mikado also finds an overwhelming number of new delights and dangers in the district he now calls home.
From a friendly Russian sushi bar to the violent color gangs, to even an urban legend in the form of a black motorcycle rider, each resident of Ikebukuro is unique and frightening. But the town is smaller than it seems at first, and these strange events appear to be connected.
---
Advertisement
---
3. K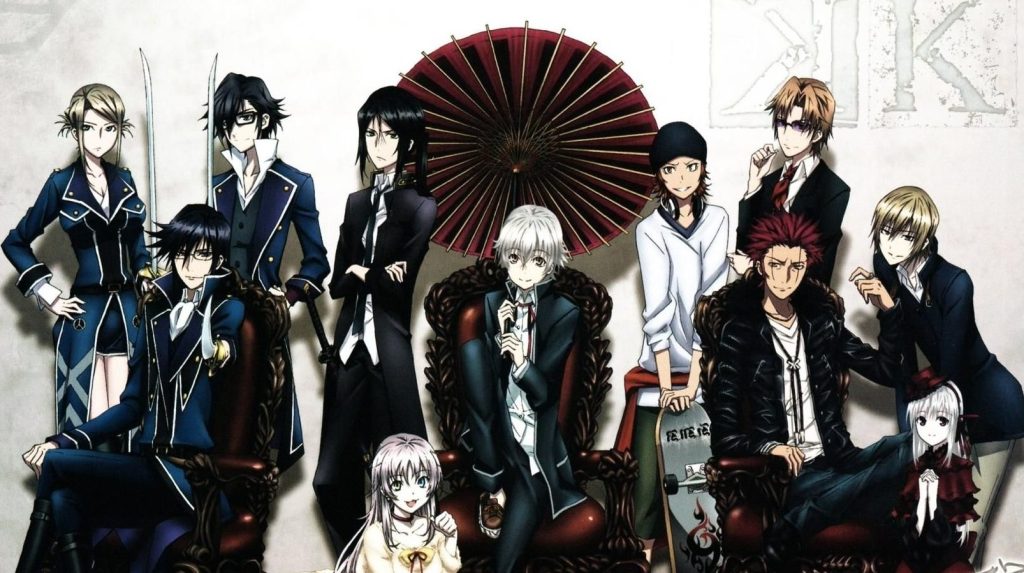 Japan has reclaimed its former glory under the guidance of Kings, charismatic individuals wielding incredible powers. But now, one of the Red King's vassals has been murdered, and a viral video shows the killer's confession at the scene. He is one Yashiro Isana, claiming to be the Colorless King; and he is now a wanted man – not only to the Red King's faction, but also the Blues charged with keeping the peace.
He is even sought by Kuroh Yatogami, a knight of the former Colorless King sworn to slay any unworthy successor. Only, the subject of their struggle, "Shiro", is a nondescript young man living an unremarkable life in an island academy, and seems to have no recollection of killing anyone.
---
Advertisement
---
4. The Case Study of Vanitas
Rumors revolving around The Book of Vanitas, a clockwork grimoire of dubious reputation, draw Noé, a young vampire in search of a friend's salvation, to Paris. What awaits him in the City of Flowers, however, is not long hours treading the pavement or rifling through dusty bookshops in search of the tome.
Instead, his quarry comes to him…in the arms of a man claiming to be a vampire doctor! Thrust into a conflict that threatens the peace between humans and vampires, will Noé cast in his lot with the curious and slightly unbalanced Vanitas and his quest to save vampirekind.
---
Advertisement
---
5. Akame ga Kill!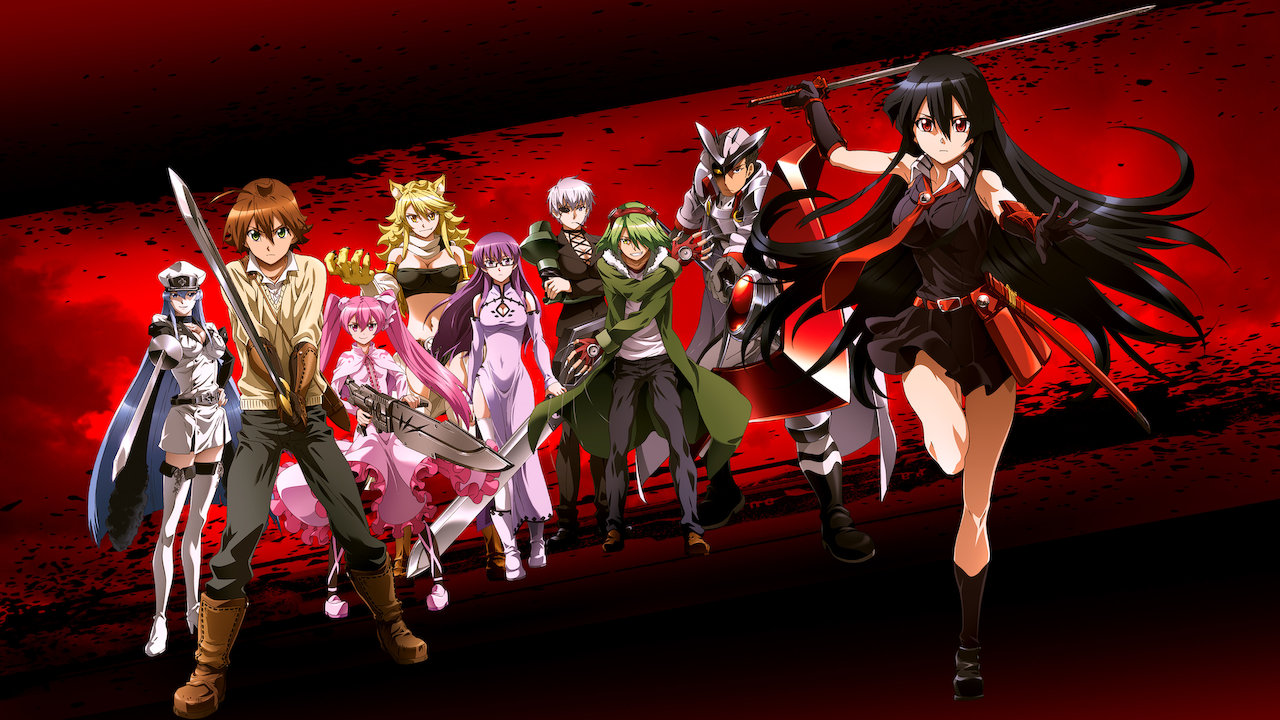 Under the rule of a tyrannical empire, Tatsumi, a young swordsman, leaves his home to save his poverty stricken village. He meets a girl named Akame, an assassin who was bought, brainwashed and trained to kill by the Empire. Akame is a member of the secret assassin group called "Night Raid" who use special weapons called Teigu. Together, Tatsumi and the members of Night Raid confront the corrupt empire.
---
Advertisement
---
6. Noragami Aragoto
The struggling god Yato, his divine weapon Yukine, and his devotee Hiyori return in this series of Noragami. The history behind Bishamon's grudge against Yato is revealed, while a brewing plot within her cadre of Regalia surfaces. Yato also has a brush with the god of fortune Ebisu, and he finds himself returning to his dark, destructive past.
---
Advertisement
---
7. Psycho-Pass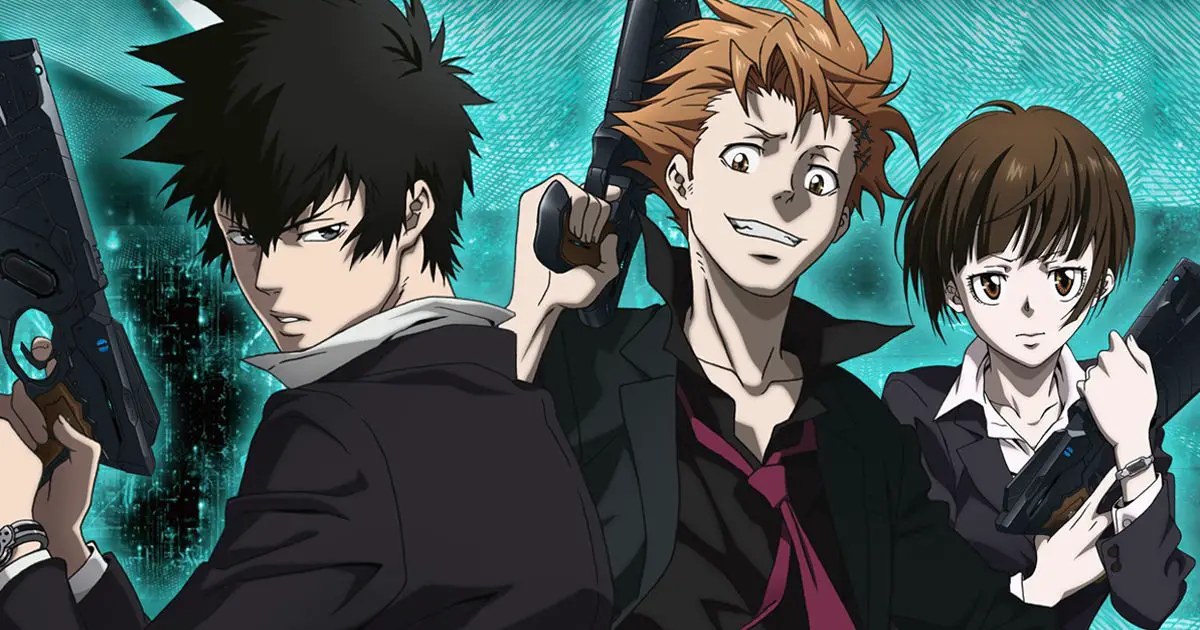 In the future, a system called Sibyl presides over the country and provides order to every facet of life. It dictates which job fields citizens should go into based on aptitude tests, and can even read each resident's mental state and predict which ones are likely to commit crimes in the future. Fresh from exams, Akane Tsunemori is beginning her career as an Inspector, a specialized police officer who works to apprehend these latent criminals and stop crimes before they happen.
But not all that get caught are eliminated or jailed, some join the police force as Enforcers to provide insight into criminals' minds, and Akane is warned not to get too close to them, as they're considered little more than hunting dogs. Though skeptical of this advice, and Sibyl's judgement, Akane is determined to work together with her Enforcers to protect the peace of her city and its inhabitants.
Read Also >>
Top 20 Anime Girls with Pink Hair To Fall In Love
Top 7 Anime like Re:Zero Starting Life in Another World
Top 6 Anime Like My Teen Romantic Comedy SNAFU
Popular 12 Fighting Anime If You Love Fighting
7 Best Bloody Gore Anime That Will Haunt Your Nightmares!